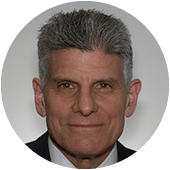 Wayne Weiner is the principal consultant of Pharmatec Solutions LLC, providing strategic planning, M&A advisory (total deal value ~ $2B) and business development services, with focus on the life science industries (pharmaceutical, nutrition and personal care).  
Prior to founding Pharmatech Solutions, Wayne held senior strategy/corporate development roles for DSM pharmaceutical Products (a business unit of Royal DSM B.V.) and Patheon (Thermo Fisher Scientific), one the industry's leading pharmaceutical custom manufacturing organizations. In addition, Wayne was formerly the COO of Morre-Tec Industries, a privately held manufacturer and distributer of proprietary ingredients to the nutrition and personal care industries.  
Wayne was an American Cancer Society post-doctoral fellow at Columbia University in New York. He earned his Ph.D. in chemistry from the University of California Berkeley, and B.Sc. degree in chemistry from the University of California, Los Angeles, which included studies at Georg-August University, Goettingen, Germany.