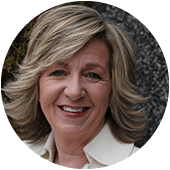 Shelley brings over 20 years' experience in the Canadian innovation, commercialization and investment environment, both as an entrepreneur and as a champion within not for profit and academic settings. That experience drove her vision for Natural Products Canada from its early concepts among a small group of collaborators to the successful, multi-partner, pan-Canadian organization that exists today.
As CEO, Shelley provides strategic direction and oversight to the team, and leads the development of collaborative partnerships with investors, corporations, and government support agencies. Her extensive experience with technology development adds clarity to NPC's efforts to support high-potential opportunities with investment, advice and strategic programs. Shelley's combination of scientific and business acumen enables her to identify truly innovative technologies and opportunities, and pin-point key deliverables necessary to help them achieve their market potential.
In previous roles, Shelley has helped researchers and companies navigate commercialization hurdles such as regulatory, IP, scale-up, R&D, and financing. She has partnered with countless regional, national and international organizations to leverage key expertise, strengths, programs, and funds to move initiatives forward.
As VP, Research and Business Development for Genome Atlantic, Shelley helped bridge the diverse interests and cultures of researchers and industry representatives to foster cohesive teams that formed over $60M of sector-relevant research and development projects. She also oversaw the management and development of those projects, identifying opportunities for expansion, partner and international market development, and liaising with key organizations needed to advance the objectives of the players.
Prior to NPC, Shelley was Chief Executive Officer of Synapse, a not-for-profit organization responsible for the University of Prince Edward Island's applied research and industry services, ranging from technology transfer and partnership development to technology assessments and commercialization support. In this role, Shelley worked closely with members of the regional technology transfer community, as well as individual businesses and researchers, and the various economic development and innovation organizations that support them.
Shelley's background and experience has made her a sought-out member of a number of national committees to review innovation and commercialization programs, provide advice on funding opportunities, and contribute to specific sectoral issues such as health care innovation, aquaculture and fisheries, agriculture, and forestry.
Shelley received an MSc in Medicine and an MBA from Memorial University. She has served on innovation-related boards and committees such as the Aquaculture Association of Canada, Pan American Marine Biotechnology Association, Newfoundland and Labrador Association of Technology Industries, the Genesis Centre (NL), and the Natural Health Products Research Society, and currently serves on the board of Springboard Atlantic.