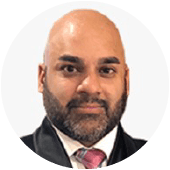 Sameer Joshi is a vision-driven change agent with a career-long record of operations,business development, and management success for leading organizations around the world.
With over 20 years of experience in various global roles and industries, Sameer has been able to consistently provide for growth in all of those organizations. Sameer brings a unique perspective from his past roles and uses this viewpoint coupled with vast multi-cultural experience for Business Process Optimization. This has consistently led to increased profits and organizational advancement. Most recently Sameer was focused on expansion of synergistic partnerships and acquisition related opportunities in the Health and Wellness industry. 
Sameer holds an MBA from University of Offenburg, and a BS from University of Scranton.