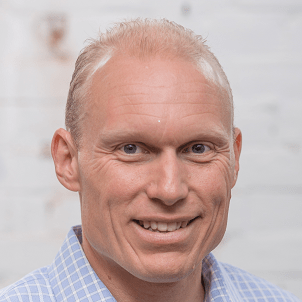 Nick McCoy is a Co-Founder and Managing Director with Whipstitch Capital, the largest independent investment bank in the U.S solely focused on the better-for-you consumer sector. Nick has over 20 years of transaction experience in investment banking and on the buy side with large corporations in venture investing and M&A.  Nick has worked with Whipstitch co-founder Mike Burgmaier since 2008 at a previous investment bank that Nick also co-founded.
Nick is passionate about advancing health and wellness by supporting innovation in the natural products industry and also about accelerating permanent positive change in sustainability for the planet and JEDI in society.  He is a data junkie who leverages and shares his knowledge and insights by speaking frequently on trends and topics relevant to advance these goals.  Nick is an active member of the World Economic Forum and has been admitted to its Expert Network as an expert in three areas: Food and Agriculture, Future of Food and Future of Economic Progress.  Nick's forum engagement centers around identifying and building awareness of economically viable investments exist that accelerate permanent positive change in health, sustainability and JEDI globally.
Personally, Nick is an avid road cyclist, runner, thinks it's ok to cross country ski in below-zero temperatures, and has recently taken up the sport of kite skiing. He's a health-focused foodie, cooks frequently and has an extensive knowledge of wine and whiskey (just ask him).
Nick is a Chartered Financial Analyst and has an MBA from Wake Forest University and an undergraduate degree from the University of New Hampshire.
---
Since 2004, the Whipstitch Capital Team has completed over 100 transactions in the healthy living sector with companies such as PepsiCo, CORE Nutrition, Spindrift, VMG Partners, Flying Embers, GoodBelly, General Mills, Vita Coco, Purple Carrot, LesserEvil, Country Archer, Uncle Matt's Organics, KeVita, Keurig Dr. Pepper, Sunrise Strategic Partners, Peeled Snacks, Blake's All Natural , ConAgra Brands, Yasso, KarpReilly, Saffron Road, Emil Capital, Sunsweet, TSG Consumers Partners, Monogram Capital, PowerPlant Ventures, and more.