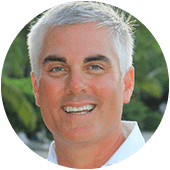 Michael Hammer is President and Chief Atom Splitter of Atomic Brand Labs, a unique consultancy at the intersection of strategy, innovation and incubation. Michael consults with start-ups and emerging brands on market expansion, as well as advises Fortune 500 companies on innovation strategy and fostering an entrepreneurial culture.
Michael began his career in advertising on brands like McDonald's, J&J, Ford Motor Company and Barnes & Noble. Upon leaving Madison Avenue, he continued to hone his skills as a marketer and strategist for PepsiCo and Starbucks.  While managing several core portfolio brands he garnered Cannes and Effie awards for creativity and advertising effectiveness. His next shift into product innovation and corporate venture capital led him to drive PepsiCo's venture partnerships with breakthrough brands and technologies.
Upon leaving PepsiCo, Michael became focused on building a portfolio of clients focused on healthy people and a healthy planet. He is actively involved in the management of several CPG and Ag-Tech accelerator programs, including NCN, PepsiCo's Nutrition Greenhouse and Western Growers Association Center for Innovation and Technology.  His current work in agriculture and innovative food supply chain is helping to change the way consumers access healthier food every day.