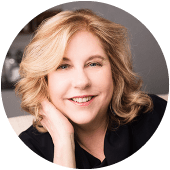 Lauren Clardy leverages 30 years of experience in the health and wellness industry, specializing in functional ingredients, leading-edge bioactives, science-based nutraceuticals, and new technologies. Lauren is Founder and President of NutriMarketing Business Group, and she plays a strategic and tactical role in developing, planning, and implementing business strategy, and commercialization initiatives for market leaders and technology visionaries in the B2B and B2C markets.
Lauren offers core competencies in business intelligence, innovation, strategy, product development, and regulatory and helps companies turn new technologies and scientific breakthroughs into winning products. She is skilled at bridging emerging science from functional ingredients into consumer products, and has a proven track record of driving growth, and launching products globally.
Lauren has launched numerous companies into the market which have become category market leaders and successful new brands in the industry. Her clients range from early-stage innovators to market-leading multinationals. She currently serves as Vice President of Brands for AIDP Inc, a leading ingredient supplier to the nutritional industry.  She is a results-oriented leader known for her versatile skill set and ability to cultivate strategic partnerships. Lauren is a popular speaker and writer for the nutraceutical market on innovation, and trends in the health and wellness industry and functions as an advisor to companies and industry organizations. She holds a BSc in nutrition from the University of California, Davis, and has postgraduate work in nutrition from Oregon State University.