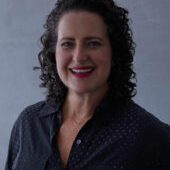 Kathryn Flouton brings 20+ years of CPG experience across retail brick and mortar, direct to consumer and B2B channels. She has deep expertise in working with brands in the natural space, across all channels. She has spent the last several years consulting with growth stage startups and retailers leading teams in interim/fractional roles focused on change management, growth and strategic business development.

Her prior experience crosses retailers (Trader Joe's, Dean & DeLuca and others) with a variety of CPG brands in DTC and retail channels, private label, food innovation + commercialization, merchandising (traditional and e-commerce).
By working at the intersection of brand, DTC e-comm, and retail brick and mortar, these experiences have given Kathryn unique operating expertise that leads to creative problem solving and team growth. She loves building and mentoring teams and supporting founders on their path through the industry.


She is privileged to work as a trusted advisor to CPG brands and Saas products supporting the food and beverage world.
Prior to working in food, Kathryn started her career in management and leadership roles with EF Education, a language learning and educational travel organization and also led marketing efforts for Feld Entertainment (Ringling Bros. and Barnum & Bailey + Disney on Ice).