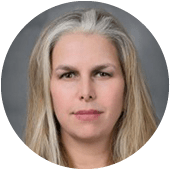 Karin Rotem-Wildeman is currently a Technical Advisor and Consultant to entrepreneurs, corporations, and private equity groups that focus on the Food & Beverage industry.  She sits on the Advisory Boards of the Department of Chemical Engineering for The University of Massachusetts Amherst and Lehigh University.  She is active with STEM (Science Technology Engineering and Math) organizations and an advocate for STEM curriculums.
Karin is passionate about science & technology and looking for ways to deploy new capabilities into existing or new consumer products.  She has deep rooted expertise in commercialization from concept stage to on-the-shelf.  Karin has led teams of scientists and engineers in developed and developing markets across multiple product categories. She spent 18 years with PepsiCo in a variety of positions from Product Innovation and Commercial Development to Innovation Strategy, Portfolio Management and Venture Capital Investment.
Before her tenure with PepsiCo, Karin worked at Nestle, Merck, and IBM.  She earned her PhD in the field of Computational Chemistry from the Department of Chemical Engineering at the University of Massachusetts Amherst and her BS in Chemical Engineering from Lehigh University.