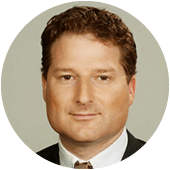 Jay Drezner is a seasoned financial and operating executive with over 20 years of professional experience. He offers a unique perspective given his combination of transactional and operational expertise.  At AVL, Jay works with small, growing CPG companies who need finance and accounting assistance but can't afford full-time staff. Prior to joining AVL, Jay was GM – International and Business Development at Vitaco, an Australasian manufacturer and marketer of vitamins, minerals and supplements (VMS), sports nutrition products and healthy foods.  While at Vitaco, Jay turned around the International division, successfully completed two acquisitions, helped list the company on the Australian Stock Exchange and eventually sold the company. Prior to that, Jay was the CFO of Naturade, a California-based nutritional supplement wholesaler. At Naturade, Jay was responsible for all back-office operations including Finance, Legal, HR, IT, Production Planning as well as Marketing.
Before moving to the company side, Jay was in investment banking at Credit Suisse for almost nine years.  While there, he gained an intimate knowledge of the major transactional finance products including equity-raising (both IPO and secondary), debt-raising (bank and bond) and M&A.
Jay received his MBA from Columbia Business School and a Bachelor of Arts degree from Cornell University. He is a CFA charterholder and is also a CPA (Australia).  He lives in Louisville, Colorado with his Australian wife and two children.