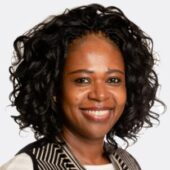 Dr. Chioma Ikonte is the President and Chief Executive Officer of El Roi Nutrition, LLC which provides consulting support to businesses in product formulation design & development,  claims development, scientific substantiation, innovation, strategy, market intelligence and business development.
Dr Ikonte is a global, technical and business executive with over 20 years of progressive
experience in nutritional supplements, including vitamins/minerals, prebiotics/probiotics,
proteins, botanicals, across multiple dosage forms in multinational industries for healthcare and consumer products. A highly capable senior executive with a proven track record of delivering results, driving corporate growth and revenue generation through innovative product launches. Chioma has served the dietary supplement market under several leadership roles such as Vice President, Innovation, Research & Development (R&D), Sr Director of R&D, Director of Innovation, Director of Nutrition Science amongst many others with global industry leaders including SmartyPants Vitamins, Metagenics, Pharmavite, Herbalife and Nutrilite. She served on the Alliance of Southeast Asian Nations (ASEAN) committee, which established technical regulatory guidelines for dietary supplements
in South East Asia, in addition to being an expert technical speaker in that region.
Dr. Ikonte has a doctoral degree in Pharmaceutical Sciences from the University of Southern California (USC), Los Angeles, California, holds several patents in product development and has co-authored a number of peer-reviewed
publications.