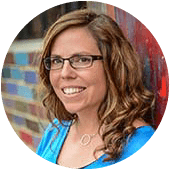 Carlotta leads the New Hope Network Content Team, producing all content and conference programming for Natural Products Expos, NBJ Summit, Esca Bona, Nutrition Capital Network, Natural Foods Merchandiser, newhope.com, Nutrition Business Journal and the NEXT portfolio. In addition she is the chief
author of the NEXT Natural Products Industry Forecast.
With 20 years of experience, Carlotta has her finger on the pulse of new health, wellness and natural product trends and the forces shaping consumerattitudes and behaviors. Carlotta is a frequent speaker at industry events and conferences and has been interviewed about the natural products industry, regulatory issues and market performance by media outlets including The New York Times, Cosmopolitan, NPR, ABC News, BusinessWeek and many others.
In 2013, Carlotta co-founded a paleo snack company called Wholly Bites, which hit the market well before Whole Foods Market and other retailers began adding paleo sections to their stores.
A Colorado native, Carlotta is the president elect of Naturally Boulder, as well as a Board member, and communications co-chair. Naturally Boulder is a trade group with the mission of nurturing community, leadership and innovation in the Colorado natural products industry.
Carlotta graduated from Northwestern University with a degree in Journalism.