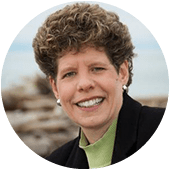 Beverly Emerson is President of Olive Tree Product Development (www.olivetree-pd.com), where she helps executives develop and introduce new foods and dietary supplements to market. Both an accomplished CPG marketer and R&D Executive, Emerson integrates consumer insights with technical expertise to achieve maximum market success.  For 25 years, Emerson has completed new innovation work for global food, beverage, and dietary supplement companies, as well as developed successful go-to-market strategies and benchtop formulation/scale up for start-ups. She focuses exclusively on clean label natural and organic products.
Emerson started her career as a food scientist with Kraft General Foods and later moved to Nalley's (division of Pinnacle Foods).  She eventually assumed position of Director of Global Consumer Health Care Marketing for Banner Pharmacaps, helping them brand new drug delivery technologies based on the softgel platform.  As Director of New Product Development at Barlean's Organic Oils, she led her team in commercializing shelf stable OmegaSwirls, an innovative and award-winning emulsion delivery form of fish oil-based Omega-3s. For the past nine years, she has focused exclusively on consulting and mentoring companies through her boutique firm, Olive Tree Product Development.
Emerson earned a BS in Food Science from Purdue University and an MBA from Seattle University.  She is a regular contributing editor to several industry journals and an experienced industry speaker, based in Seattle.