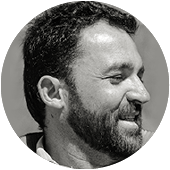 Antonio serves globally as Commercial Director at ADM Biopolis, the microbiome solutions platform at Archer Daniels Midland. Comes to ADM Biopolis from a Board Member and Senior Consultant role in Strategy, Business Development and Venturing at Biotechnology consultancy firm Biocognis Group.
Previously, Antonio occupied different International and Global Executive roles in sales, as Commercial and Marketing Direction roles for publicly listed Biosearch Life and Naturex, where successfully drove B2B sales growth and pipeline innovation strategies.
He earned a Bachelor's Degree in Industrial Pharmaceutical Sciences at University of Valencia and a Master's Degree in Commercial and Marketing Management from Center for Higher Education in Pharmaceutical Industries (CESIF) in Spain.